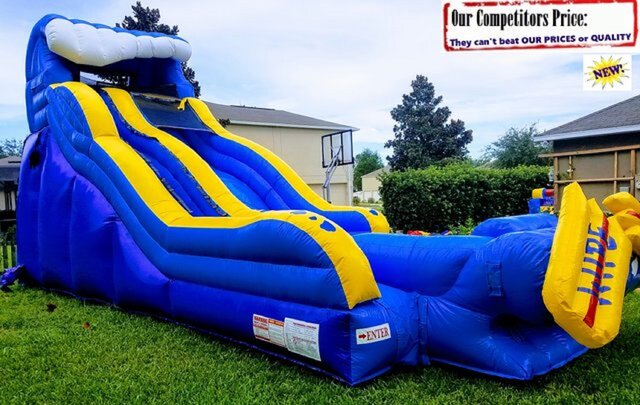 WIPE OUT (20ft X 40ft GIANT Water Slide)
Actual Size: 20ft tall by 14 ft wide by 40ft long





$300.00

<-----Best price in Central Florida!!



You have heard of the famous WIPE OUT water slide, well here it is, BIG, TALL, WIDE with that hump midway down the slide that will make you WIPE OUT!!!! Book it for any event such as water day, fundraisers, birthdays, family reunions, school or church festivals, etc.
Add Cotton Candy <---HERE Add Popcorn <---HERE Add Snow Cone <---HERE for even more enjoyment. Add Chairs <---HERE add Tables <---HERE add Tents <---HERE