Find the Bounce House You're Looking For Fast!
Just Enter your Date and Time and See Everything That is available.
Check Availability
Orlando's #1 Choice for Bounce Houses, Water Slides and Party Rentals.
Welcome to All in 1 Bounce, your friendly neighborhood destination for Orlando party rentals that add a splash of fun to any occasion! As Central Florida's top-rated event and party rental company, we're all about creating memorable experiences. Whether it's a bubbly birthday bash, a glorious graduation, a whimsical wedding, or even a lively corporate event, we have something special for everyone.
Our licensed, insured, and professionally trained team pours enthusiasm into every detail, from providing the cleanest products on the market to ensuring safe and early delivery. Nestled in Apopka, FL, we're positioned to bring joy across Central Florida with our competitively priced, convenient, and exciting Orlando party rental options.
Got a summer block party or a cozy backyard get-together? Planning a school PTA event or a festive holiday party? We've got you covered! And hey, we love park events and backyard shindigs in Orlando, Florida , just as much as you do! Our expansive inventory has everything you need to throw a graduation celebration, prom after-party, local music festival, vendor fair, or any other special get-together with ease and endless entertainment.
As an Orange County Public School (OCPS) vendor, we take pride in specializing in school, PTA, community, church, and corporate events. We're not just another rental company; we're a service-oriented team that values honesty and punctuality. We believe in prompt, dependable delivery so that you can spend more time having fun with your guests and less time worrying about the logistics of your event. When you book Orlando party rentals with our team, you're guaranteed unparalleled support and top-quality selections.
Feel like diving into our world of fun? Give us a call today at (407) 984-0406 or reserve online, and let's start planning your next unforgettable event. So, let's make some memories together! With All in 1 Bounce, every celebration becomes a cherished moment, and we can't wait to be a part of your next fantastic gathering in the Central Florida area by providing the best Orlando party rentals.
Licensed & Insured
Best Products
All Units Cleaned & Sanitized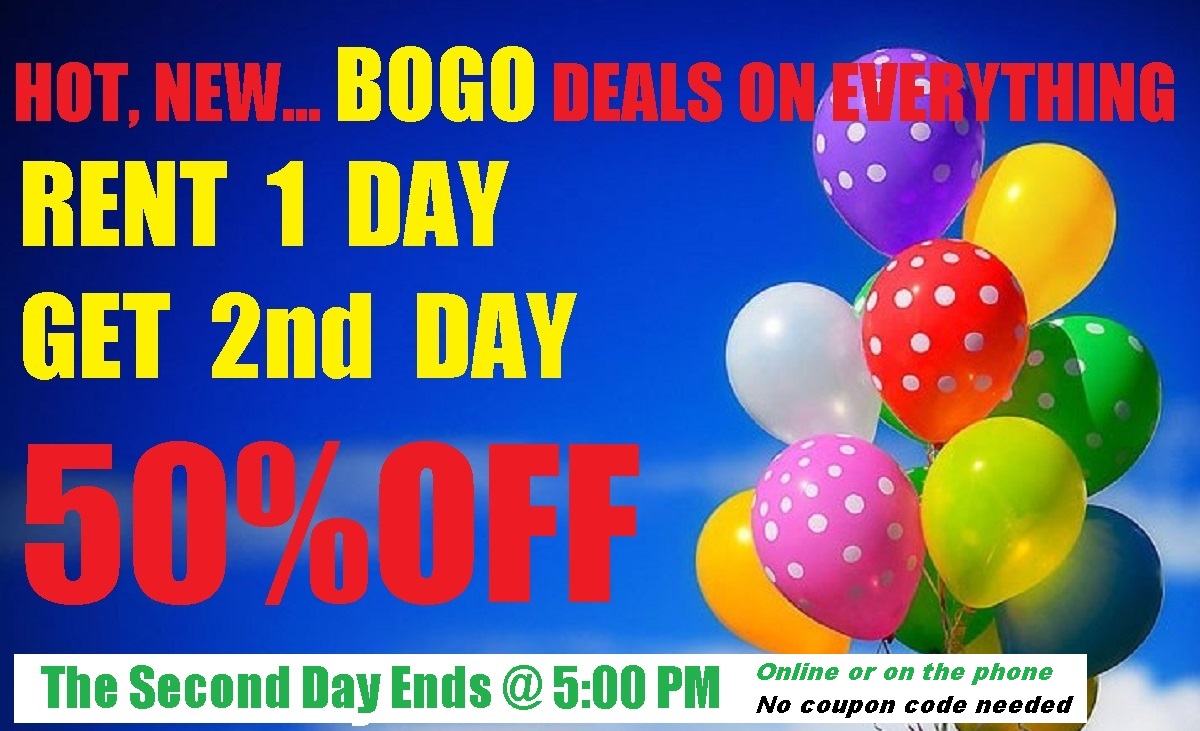 Best Prices Around
On-Time Delivery
Great Customer Service
Order-by-Date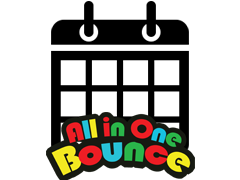 Tents Tables and Chairs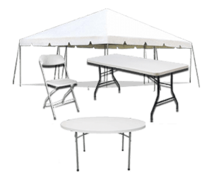 Obstacle Courses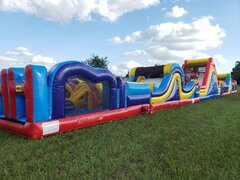 Bounce Houses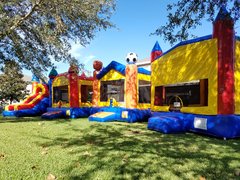 Interactive Games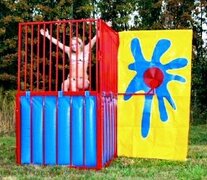 Water Bounce Houses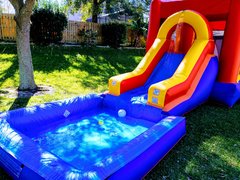 Water Slides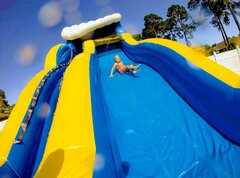 Concessions and Generators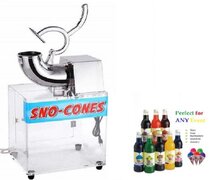 Theme Bouncers and Combos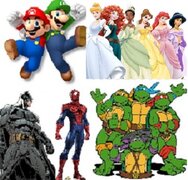 The All in 1 Bounce Difference: Choose Our Experienced Team for Your Orlando Party Rental Needs
For all of your Orlando party rental needs and questions, our team is here to help. At All in 1 Bounce, we're more than just a party rental company; we're the heartbeat of fun-filled celebrations across the Orlando, Central Florida area. Our commitment to excellence has positioned us as the top choice for party enthusiasts seeking a blend of creativity, quality, and professionalism. With a diverse inventory ranging from bounce houses to concession rentals and from tents to interactive games, we've got everything to transform a gathering into an extraordinary event.
As one of the top-rated Orlando party rental companies, what sets us apart is our unwavering dedication to customer satisfaction. From the moment you browse our website looking for Orlando party rental options to the final cheers of a successful party, we're with you every step of the way. Our team isn't just trained; they're passionate about making your day special. Early deliveries, spotlessly clean products, flexible options, and a friendly smile are all part of the package. We believe in transparent pricing, and our reputation for reliability means you can count on us to make your event run smoothly.
Choosing All in 1 Bounce is choosing a partner who cares about your celebration as much as you do. We understand that every event, big or small, is a chance to create lasting memories with Orlando party rental supplies that delight and dazzle. That's why we never settle for the ordinary; we aim for the unforgettable. Whether it's a child's birthday filled with laughter or a corporate event that impresses every guest, we bring the magic, the fun, and the wow factor. So for all of your Orlando party rental needs, look no further. With our team, every party becomes a masterpiece, and we invite you to be part of this joyful journey.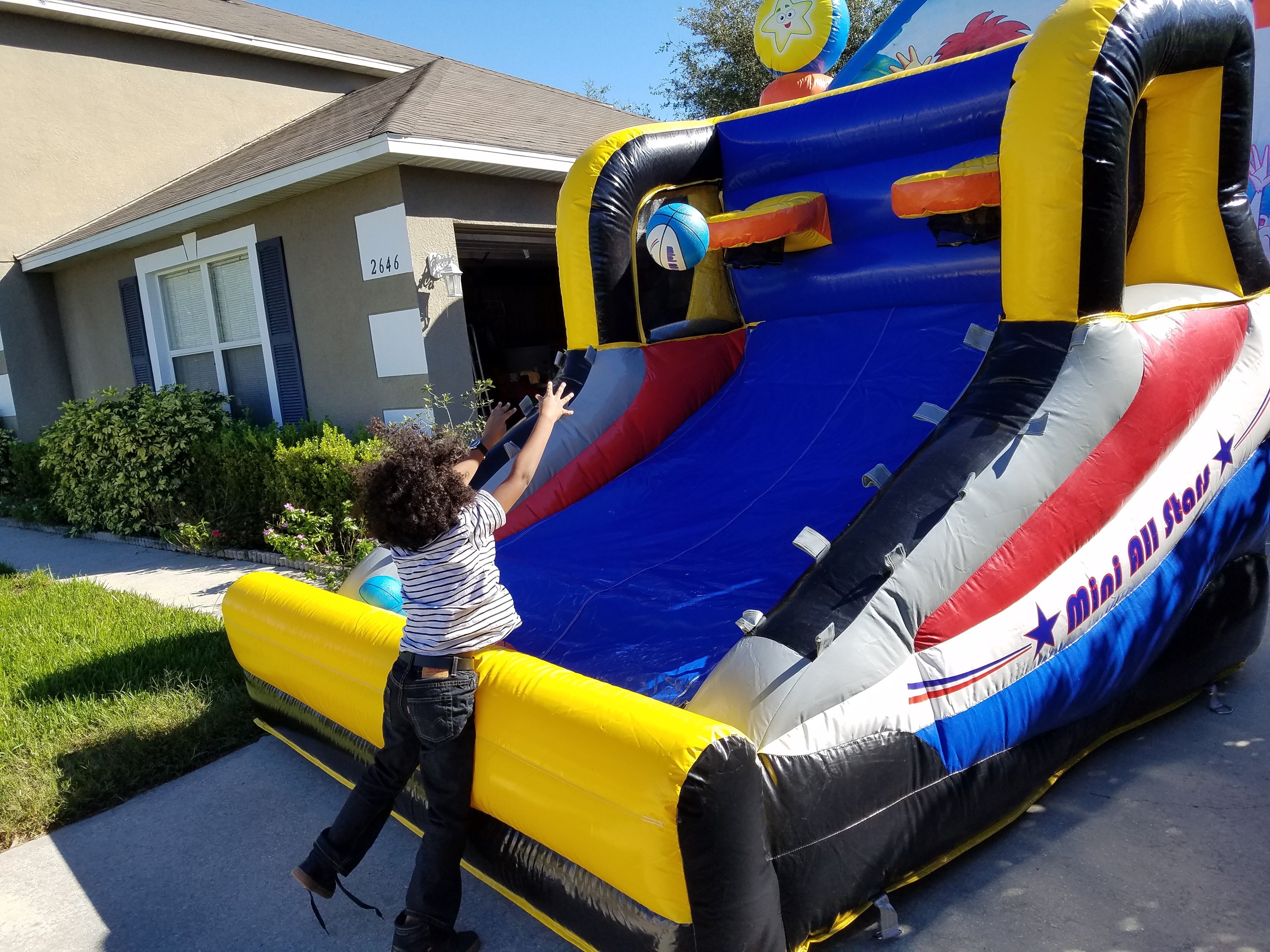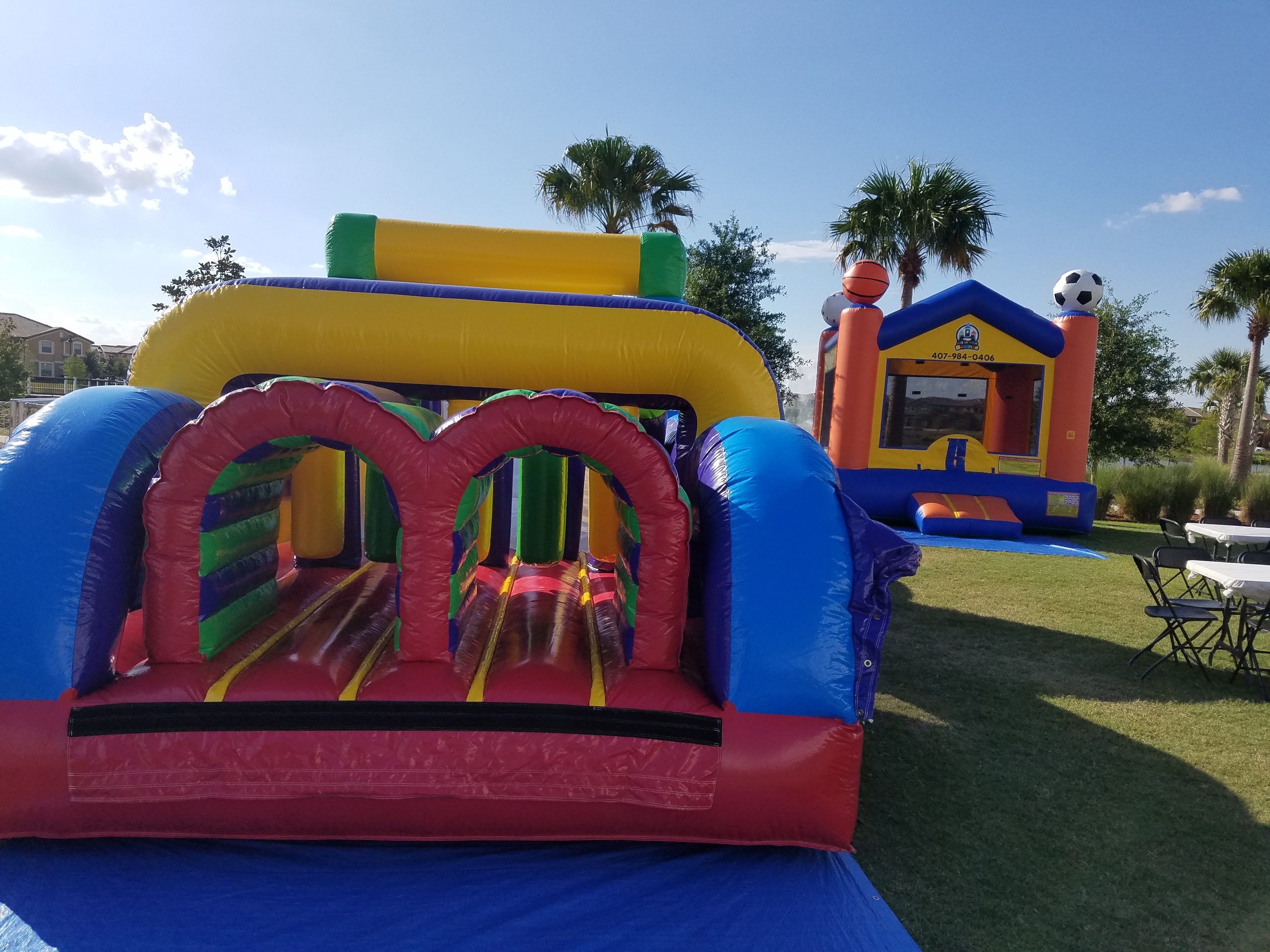 Exciting Party Rentals Orlando Customers Use for Events Year-Round
Book party rentals Orlando uses to take fun to new heights at events of all varieties! All in 1 Bounce is here to infuse joy into every occasion, no matter the theme or size. Hosting a superhero-themed birthday bash for your little one? Our themed bounce houses and slides will make their dreams come true. We have the birthday party rentals Orlando kids of all ages can't get enough of! Planning a summer block party to unite the neighborhood? Our water slides and interactive games are sure to keep both kids and adults entertained. From baby showers adorned with whimsical unicorns to graduation parties that mark a significant milestone, our extensive inventory caters to events that call for excitement and laughter.
But that's not where it stops! Our dedicated team loves to be part of the magic at corporate gatherings, school PTA events, church festivals, field days, and community fairs. As an Orange County Public School (OCPS) vendor, we specialize in school events, contributing to the vibrant energy with our affordable and high-quality rentals. Book the tents, concession stands, obstacle courses, and other party rentals Orlando uses for larger gatherings where engagement and fun are the keys to a successful event.
At All in 1 Bounce, we have a soft spot for intimate backyard parties and lively park events. Whether you're planning a casual family reunion with games like giant Jenga or an elegant wedding needing just the right tent, we're here for you. Our friendly team focuses on turning your vision into reality, and our on-time delivery lets you enjoy the event without stress. Because we're a family-owned and operated company, every gathering is a chance to create special memories, and we're dedicated to ensuring yours are filled with joy and laughter. Let's make it an occasion to remember with backyard party rentals Orlando uses to elevate fun anytime and anywhere!
We've delivered the #1 party rentals Orlando has to offer to help provide entertainment and excitement to countless events, including:
Birthday Parties
Graduation Celebrations
Summer Block Parties
Backyard Gatherings
Baby Showers
Weddings
Corporate Events
School PTA Events
Holiday Parties
Festivals and Fairs
Community Events
Church Gatherings
Picnics and Park Events
Fundraisers and Charity Events
Sporting Events and Tailgate Parties
Grand Openings and Launch Events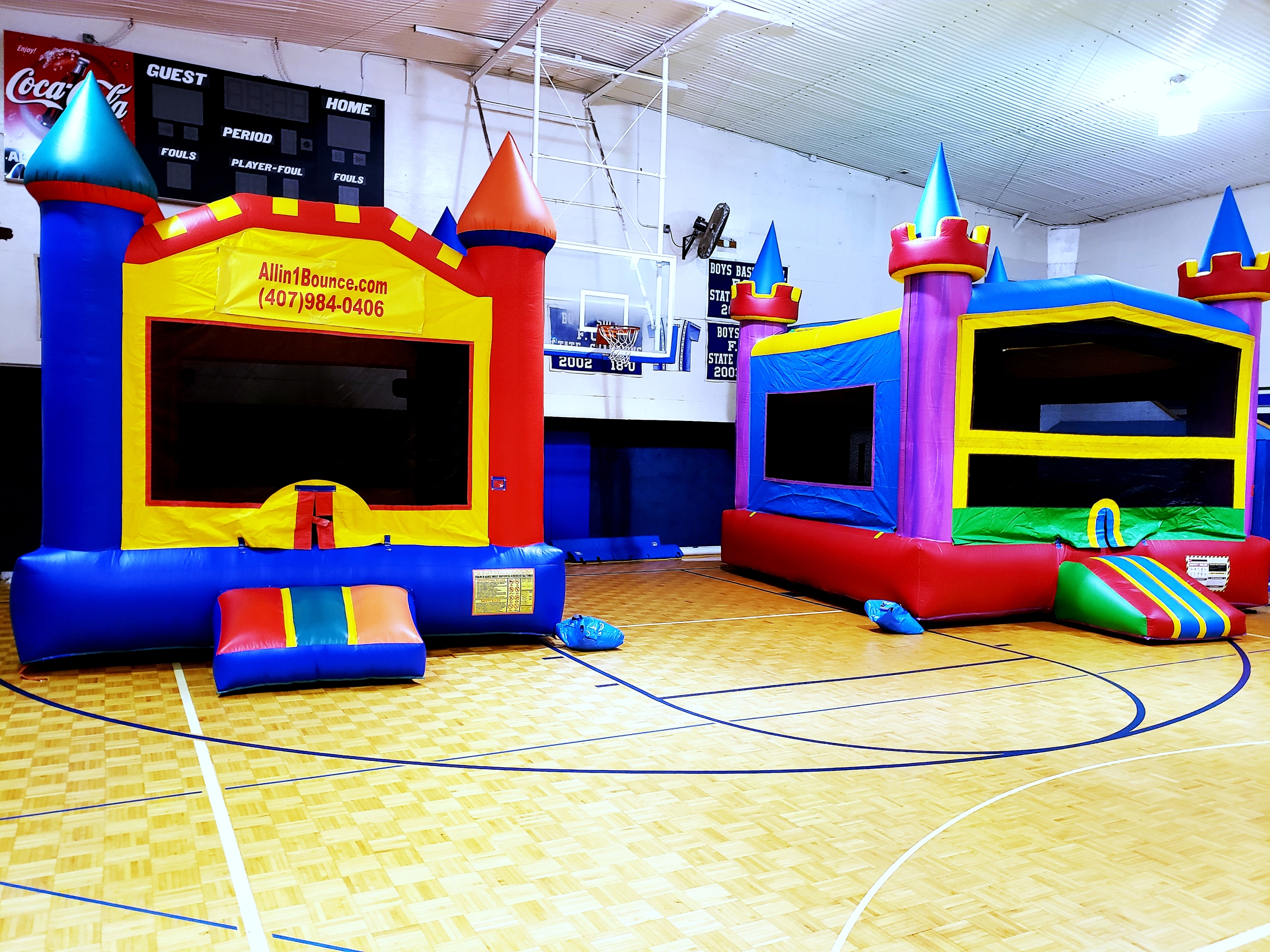 With an expansive selection of party rentals and a committed team, our team has been a part of countless smiles, laughter, and memories across all these different occasions. From whimsical birthdays to corporate milestones, All in 1 Bounce is your trusted partner for all event types. With our wide variety of party rentals and commitment to excellence, we're ready to add a sprinkle of fun to any celebration. Let's make your next event unforgettable together!
Party Rental Orlando FL: No Shortage of Fantastic and Fun-Filled Options
For fun and festive options for a party rental Orlando FL can't get enough of, choose All in 1 Bounce! While we love jumping for joy, we offer so much more than just bounce houses. We're a one-stop shop for all your party rental needs! Craving that sweet carnival vibe? Our concessions have got you covered. Starting at just $64.99, you can treat your guests to a delightful spread of classic favorites like snow cones, popcorn, and cotton candy. These nostalgic treats are sure to add a touch of fun and flavor to any event, whether it's a lively summer fair or a cozy winter gathering.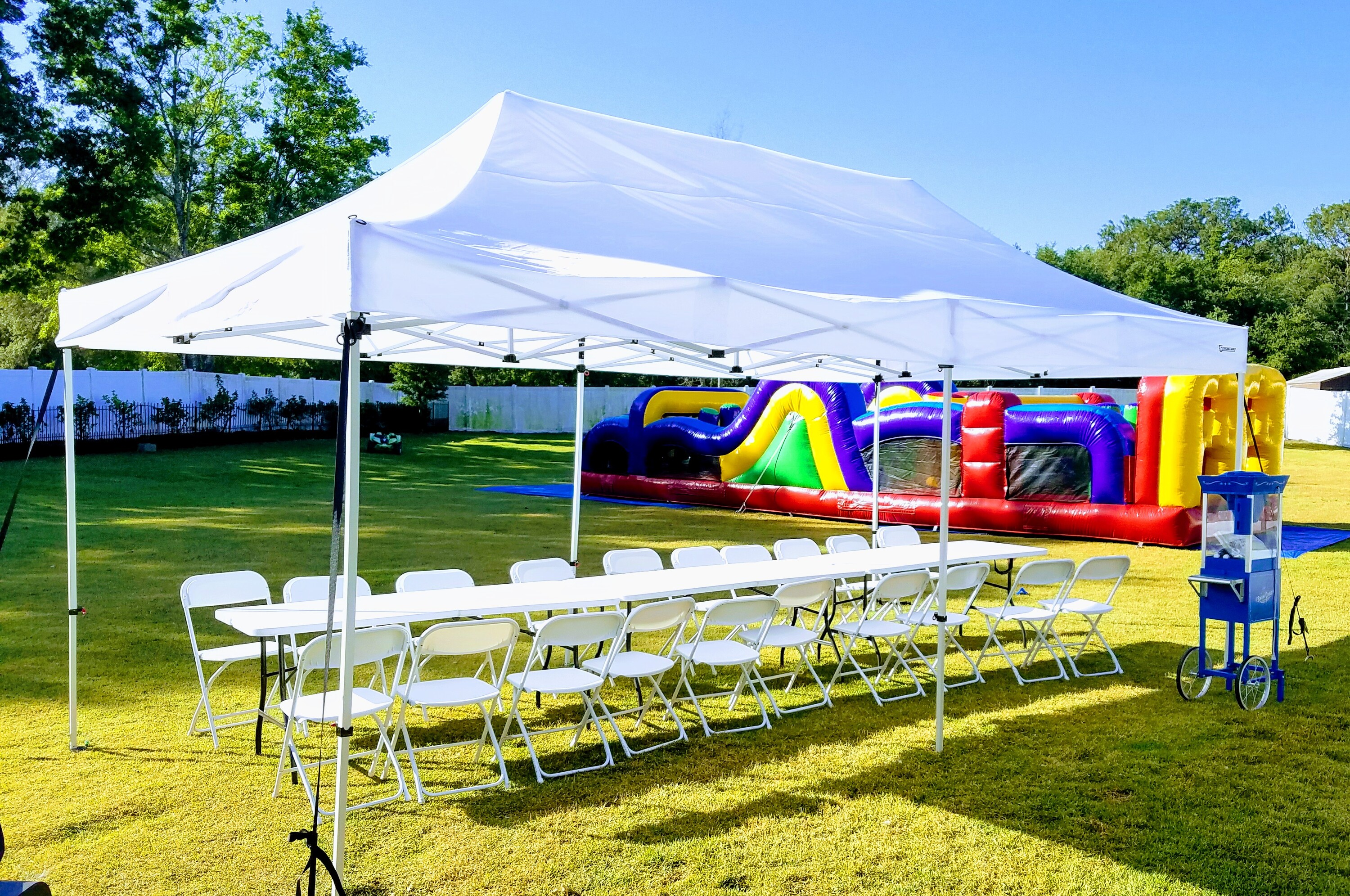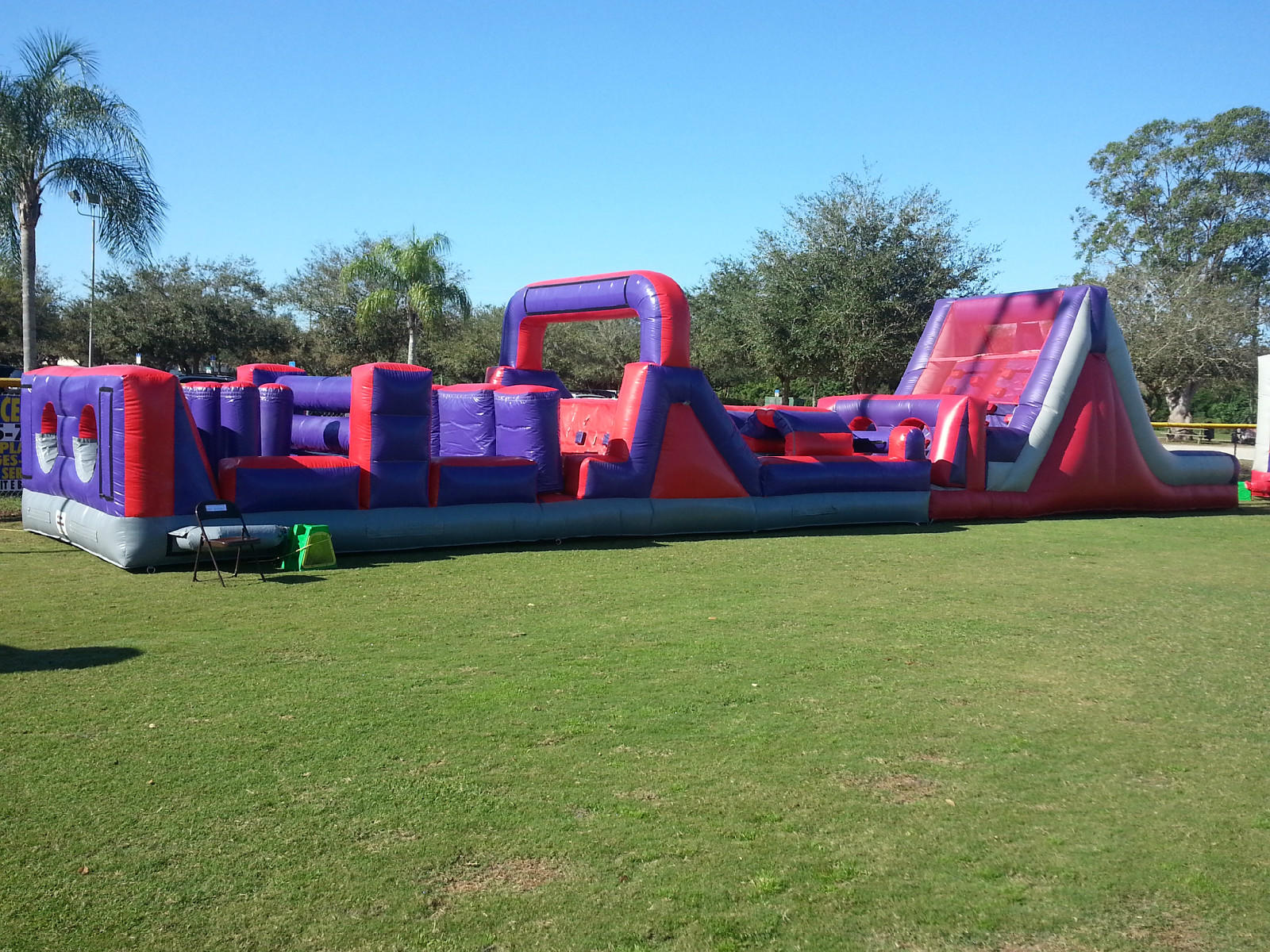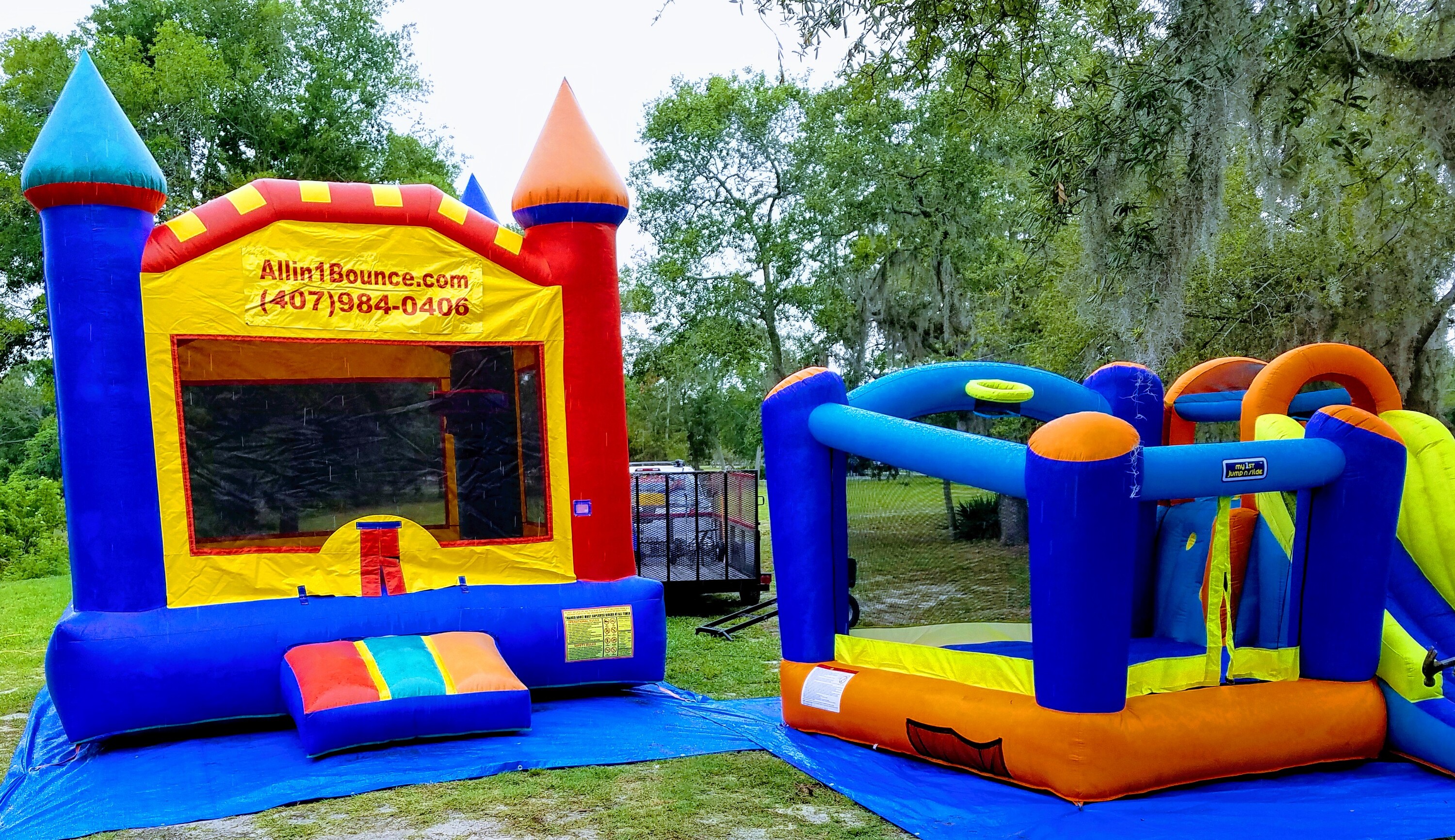 If you're looking for the party rental Orlando Florida uses to get everyone moving and laughing, look no further than our interactive games! For instance, our inflatable quarterback football passing challenge is a real crowd-pleaser, starting at only $100. This exciting game brings out the competitive spirit in everyone and guarantees hours of enjoyment for guests of all ages. Pair this with some of our other games, and you've got a recipe for an unforgettable party filled with friendly competition and laughter.
But wait, there's more! For the ultimate fun experience, don't miss out on our combo bounce house slides. These fantastic and popular inflatables combine the joy of a bounce house with the thrill of water slides, providing double the entertainment. These are a great option for anyone looking for a backyard party rental Orlando uses to excite, entertain, and engage with attendees. Whether you're planning a splash-tastic summer bash or looking to add a unique twist to a traditional event, these combo slides are sure to be a hit.
Whether you're looking for something to keep the kids entertained over the weekend or to thrill the entire community during a large-scale festival, we have slides, games, interactives, and the bounce house Orlando uses to take the fun up a notch. Dive into the excitement and exhilaration with All in 1 Bounce and let us help you create an event that's bursting with excitement and memories to last a lifetime!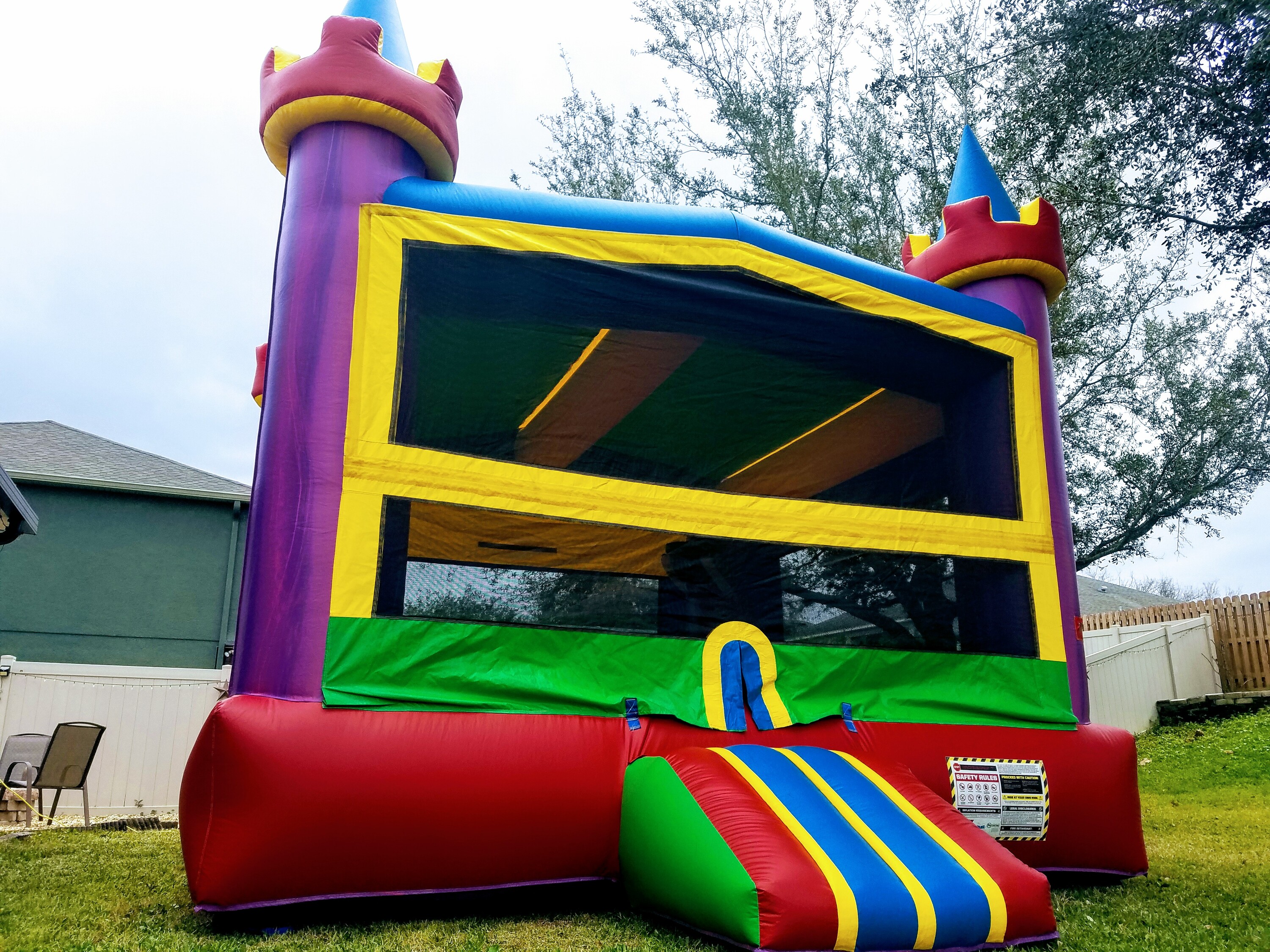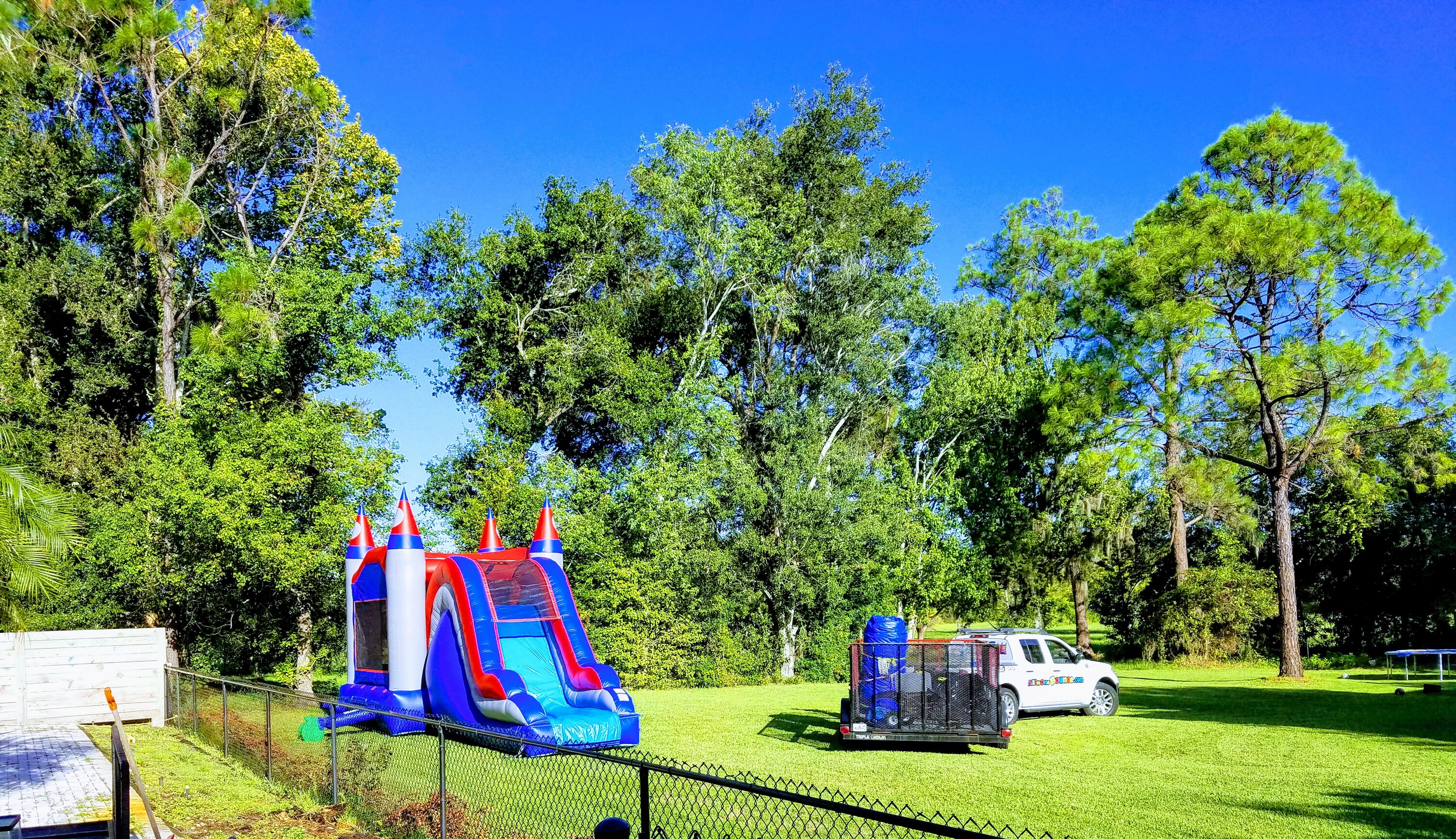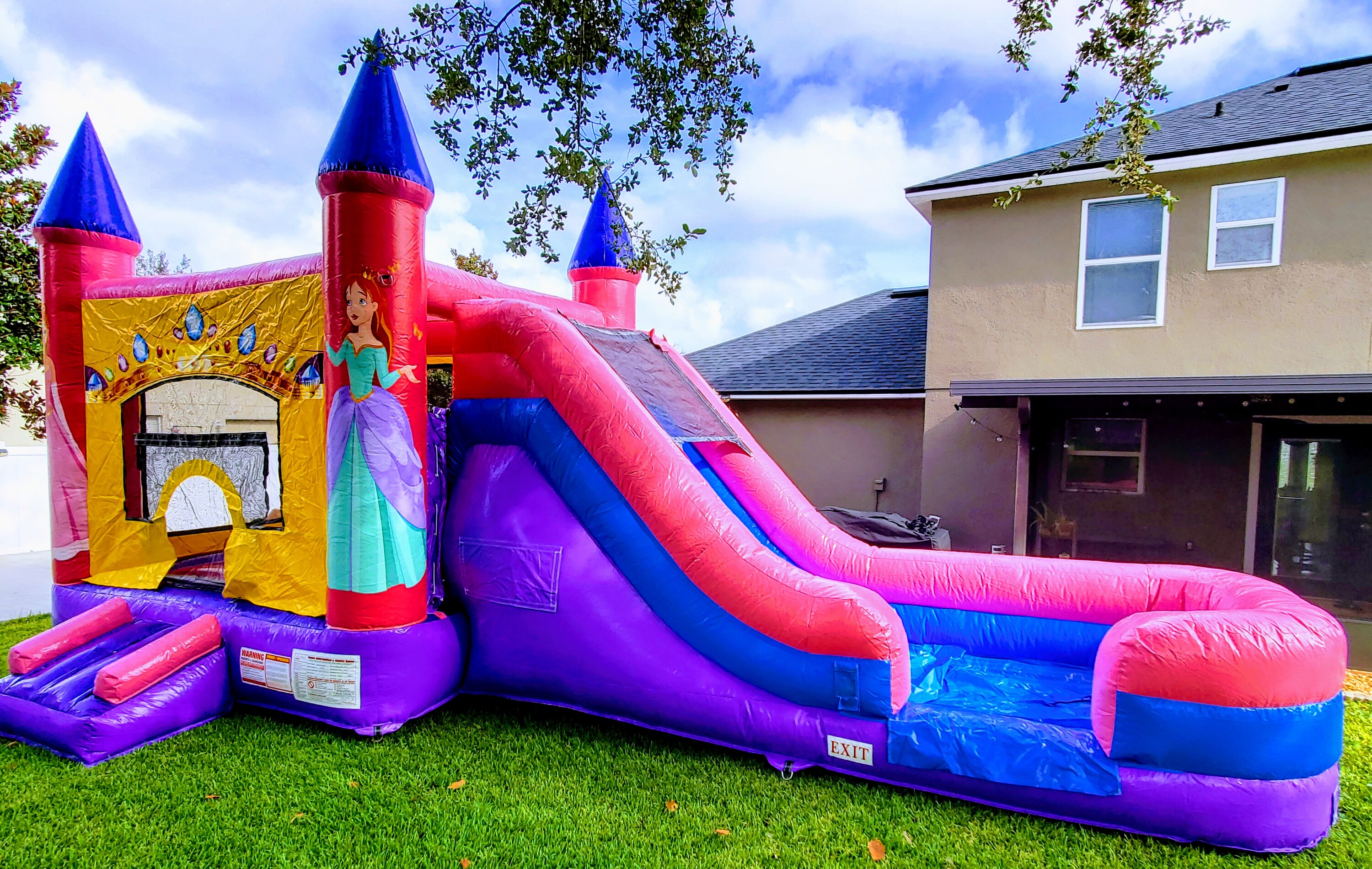 How to Reserve Fun Party Rentals Orlando Can't Get Enough Of
Booking the fun party rentals Orlando loves with All in 1 Bounce is a breeze! We know planning a party can be overwhelming, and that's why we've made booking your party rentals online as simple and convenient as possible. Here's how you can secure everything you need for your next big event with our team:
Browse Our Inventory: Explore our vast selection of Orlando party rentals Orlando FL loves. From exciting interactive games to delicious concessions like snow cone machines, we have something for every occasion.


Choose Your Rentals: Have you found what you're looking for? Click on the item you want, add it to your cart, and select the date and time of your event. You can easily view all the details and pricing right on the product page.


Fill in Event Details: Once you've added all the fun party rentals Orlando party guests will adore to your cart, proceed to checkout. Here, you'll be asked to fill in all the necessary event details, including the venue address, contact information, and any special instructions.


Select Payment Option: We accept all major credit cards for your convenience. Follow the prompts to complete your purchase.


Receive Confirmation: After successfully completing the payment, you'll receive a confirmation email with all the details of your booking and a copy of your receipt.


Sit Back and Relax: Our team will take care of the rest! We'll ensure timely delivery, professional setup, and removal of all rented items, leaving you free to enjoy the celebration.


Need Help? Contact Us: If you have any questions or need assistance during the booking process, our friendly customer support team is just a click or call away, eager to help. We'll be in touch leading up to the day of your event to confirm a drop-off window that works for you.
If you'd prefer to speak directly with one of our staff members to reserve your party rentals in Orlando, give us a call at (407) 984-0406 to speak directly with one of our friendly and helpful team members today! With All in 1 Bounce, your next spectacular event is just a few clicks away. Let us take the hassle out of party planning, so you can focus on having fun and creating unforgettable memories. Happy booking!
Setting Up Orlando Fun Party Rentals at Local Parks
Use our selection of Orlando fun party rentals to dazzle and delight at your next outdoor event! Planning a special event at one of Orlando's beautiful local parks? With All in 1 Bounce, creating an unforgettable park gathering has never been easier or more stress-free! From intimate picnics to grand outdoor celebrations, we've got everything you need to make your park event shine.
1. Choose Your Venue: Orlando's parks offer a variety of picturesque settings. Whether you're drawn to the lakeside charm of Lake Eola Park or the sprawling green spaces of Bill Frederick Park, the choice is yours. Once you've picked the perfect spot, All in 1 Bounce will take care of the rest.
2. Select Your Essentials: Every great park event needs the right essentials, and we've got them all. From tables and chairs for comfortable seating to tents that provide shade, we've got the practical items covered. Need power? No problem! Our top-of-the-line generators will keep everything running smoothly.
3. Add Fun and Entertainment: Let's not forget about the entertainment! Our vast selection of bounce houses, water slides, interactive games, and themed options adds a lively touch to any park gathering. Kids and adults alike will be thrilled with the variety of options.
4. Sweeten the Deal with Concessions: Nothing says outdoor fun like tasty treats! Our concessions, including snow cones, popcorn, and cotton candy machines, bring the flavor and fun. Starting at just $64.99, they're an affordable way to elevate your event.
5. Need Help? We Have Event Staff: Organizing a larger event? Our professional event staff can be there to assist with setup, operations, and tear-down. They're trained, friendly, and ready to make your event hassle-free.
6. Booking is a Breeze: Simply browse our website, select the items you need, fill in the event details, and secure your booking online. If you need assistance, our customer support team is always available.
7. Enjoy Your Day: On the day of the event, our team will arrive on time, set everything up, and ensure it all goes off without a hitch. You just need to enjoy the day with your guests.
At All in 1 Bounce, we're proud to be a part of your special day in Orlando's stunning parks. Let us help you create a memorable event filled with joy, laughter, and excitement, all with the convenience and quality you've come to expect from us and our Orlando fun party rentals. Book today and make your park event a resounding success!
Party Rental Orlando: Delivering Equipment Across Orange County
As the top party rental provider in the area, we're proud to offer the best party rental Orlando can provide across Orange County. We're more than just a party rental company; we're a proud member of the Central Florida community. Our mission extends beyond providing the best party equipment and service. We're committed to fostering strong relationships and enriching our community through meaningful partnerships.
Partnering with Local Businesses and Organizations: Our collaboration with other local businesses and organizations allows us to contribute to a vibrant and connected community. From assisting in community festivals to supporting charity events, our rentals bring fun and excitement wherever they go. We value these partnerships, and together, we create memorable experiences that resonate within our community by delivering party rentals Orlando FL businesses, community organizations, and clubs use to provide safe, healthy, and exciting entertainment year-round.
Engaging with School Districts: Education and fun go hand in hand! We take pride in our affiliations with Orange County Public Schools, playing a vital role in school carnivals, fundraisers, PTA events, and other educational celebrations. By offering our top-rated party rentals Orlando students love, and parents trust at special rates, we help foster an exciting and engaging learning environment.
Expansive Delivery Area: Our reach goes far and wide! Situated conveniently in Apopka, FL, our extensive delivery area covers most of Central Florida, including Winter Garden, Clermont, Windermere, Gotha, Ocoee, MetroWest, Zellwood, Mount Plymouth, Mount Dora, Sorrento, Winter Park, Longwood, Wekiwa Springs, Altamonte Springs, Winter Springs, Pine Hills, Astatula, Maitland, Lake Mary, Casselberry, Hunters Creek, South Chase, and Kissimmee. Whether it's a grand event in downtown Orlando or a cozy backyard party in a nearby neighborhood, our prompt and reliable delivery ensures that the fun arrives right on time. Our delivery zip codes in Orlando include 32801, 32802, 32803, 32804, 32805, 32806, 32807, 32808, 32809, 32810, 32811, 32812, 32813, 32814, 32815, 32816, 32817, 32818, 32819, 32820, 32821, 32822, 32823, 32824, 32825, 32826, 32827, 32828, 32829, 32830, 32831, 32832, 32833, 32834, 32835, 32836, 32837, 32838, 32839, 32840, 32841, 32842, 32843, 32844, 32845, 32846, 32847, 32848, 32849, 32850, 32851, 32852, 32853, 32854, 32855, 32856, 32857, 32858, 32859, 32860, 32861, 32862, 32863, 32864, 32865, 32866, 32867, 32868, 32869, 32870, 32871, 32872, 32873, 32874, 32875, 32876, 32877, 32878, 32879, 32880, 32881, 32882, 32883, 32884, 32885, 32886, 32887, 32888, 32889, 32890, 32891, 32892, 32893, 32894, 32895, 32896, 32897, 32898, and 32899.
Committed to Community Growth: As a local business, we recognize the importance of giving back with party rentals in Orlando Florida. We continually strive to be a positive force in our community, engaging in various philanthropic efforts and community outreach programs. It's our way of saying 'thank you' to the community that has supported and grown with us over the years.
All in 1 Bounce is more than a name; it's a symbol of fun, integrity, and community spirit. We're proud to be a leader in Central Florida, connecting with our neighbors and contributing to a joyful, united community. Together, we're building a legacy of smiles, one event at a time.
FAQs About the Party Rentals Orlando Florida Uses to Take Fun Up a Notch
If you have questions about the party rentals Orlando Florida uses to take fun to the next level, read through our frequently asked questions below and get in touch with our team to learn more about our process.
Q.
What types of party rentals does All in 1 Bounce offer?
A.
We offer a wide range of party rentals, including bounce houses, water slides, obstacle courses, tents, concession rentals (such as snow cones, popcorn, and cotton candy machines), interactive games, and other essential equipment like generators, fans, and coolers. We have all of the party supply rentals Orlando needs to host a successful event!
Q.
How do I reserve party rentals?
A.
Booking with us is a breeze! You can reserve your desired Orlando Florida party rentals online through our user-friendly website or give us a call at 407-984-0406, and our friendly team will assist you with the reservation process.
Q.
Is your company licensed and insured?
A.
Yes, we're both licensed and insured in the state of Florida, and we adhere to the highest safety standards. Our trained staff ensures that all our products are clean, sanitized, regularly inspected, and well-maintained. Your safety and satisfaction are our top priorities when you book backyard party rentals Orlando FL uses for birthday parties or small family functions, all the way up to our giant water slides and bouncers for community-wide events.
Q.
Do you deliver to my location in Central Florida?
A.
We proudly serve Orange, Seminole, Lake, Osceola County, and most of Central Florida. Feel free to contact us to confirm if we deliver to your specific location. We're always eager to bring the fun to your doorstep with Orlando FL party rentals!
Q.
What if I need to cancel or change my reservation?
A.
We understand that plans can change. Our cancellation and change policies are designed to be as flexible as possible. Just give us a call at least 24 hours before your scheduled delivery time, and we'll work with you to make any necessary adjustments to your Orlando inflatable party rentals.
Q.
How early should I book my party rentals?
A.
It's always a good idea to book as early as possible, especially during peak seasons like summer and holidays. However, we'll do our best to accommodate last-minute requests. Contact us, and we'll find the perfect solution for your event with our Orlando birthday party rentals!
Color Theme 1
5-Star Reviews for Our Party Rentals in Orlando
At All in 1 Bounce, we wear our 5-star ratings like a badge of honor, and it's all thanks to our incredible customers who trust us with their party rentals in Orlando! These glowing reviews are more than just stars; they're reflections of joy, excitement, and memorable experiences we've created together in the Orlando area, from birthdays to graduations to field days and more! Every rating tells a story of a successful party, a delighted guest, or a child's laughter echoing long after the event has ended with the help of our party rentals in Orlando Florida.
What makes these 5-star ratings so special is that they come from the heart. We take immense pride in our commitment to providing top-notch service, exceptional quality, and endless fun, but what truly warms our hearts is knowing that we've been a part of your cherished memories. We believe that every customer is part of our extended family, and these positive reviews are like family compliments that keep us inspired and motivated.
So, to all of our amazing customers who have taken the time to share their experiences and express their satisfaction, we extend a heartfelt thank you. Your words fuel our enthusiasm to continue striving for excellence in everything we do. Whether it's the first time you're considering All in 1 Bounce or you're a returning friend, know that our glowing reputation is a promise to deliver an unparalleled party rental experience every single time. Join the fun, and let's create a 5-star celebration together! Read through a selection of our positive reviews below and schedule party rentals in Orlando FL online today.