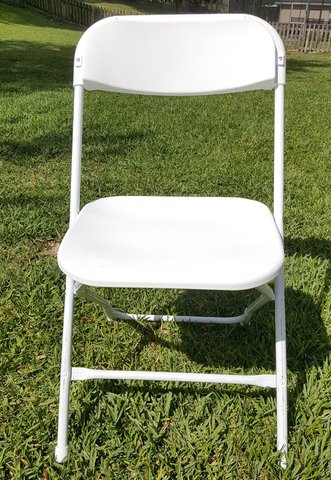 Chairs (WHITE)
Folded plastic chairs can support someone as heavy as 500 lbs. A great and safe place for your guests to sit. Awesome for all events.
Chairs and tables are add-ons to tents or inflatable orders. If chairs and tables are to be delivered without a tent or inflatable, an additional $50 delivery cost will be added to your order.
You can always pick your chairs and tables up at our operation center. Please call 407-984-0406 to make such an arrangement.