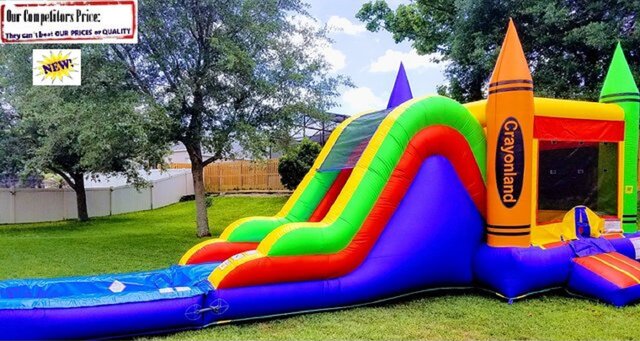 Crayon Crayola Theme (Water Slide Combo with Pool)
Actual Size: 16ft Tall by 14ft Wide & 12ft Slide & POOL





<-----Summer Deals are posted!!



This fantastic wet and dry combo will bring a blast to your event. Everyone can enjoy it, kids and adults. Sit around the small shallow pool with your feet in while the kids have a blast. Great for medium to large events.
Add Cotton Candy <---HERE Add Popcorn <---HERE Add Snow Cone <---HERE for even more enjoyment. Add Chairs <---HERE add Tables <---HERE add Tents <---HERE